Year 5 and 6 Experience Life in World War 2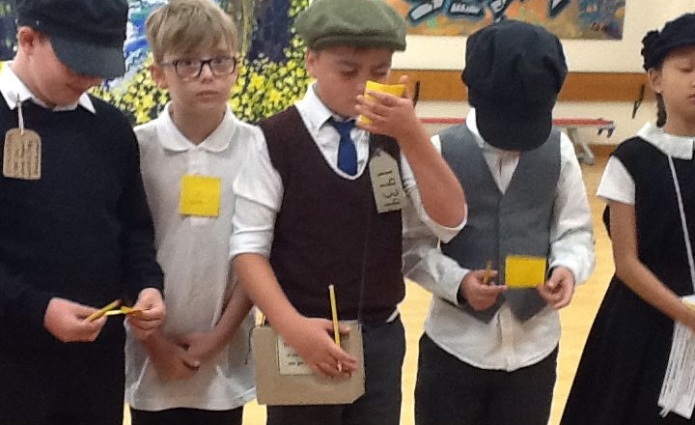 Years 5 at 6 arrived at school, said goodbye to their families and reported to the school hall to receive their evacuation papers.
They looked to see where they would be travelling to and how long their journey would take. They ate wartime rations for lunch to prepare for their long journey ahead. The day allowed them to experience life as a child in wartime Britain.