Beware of Dinosaurs...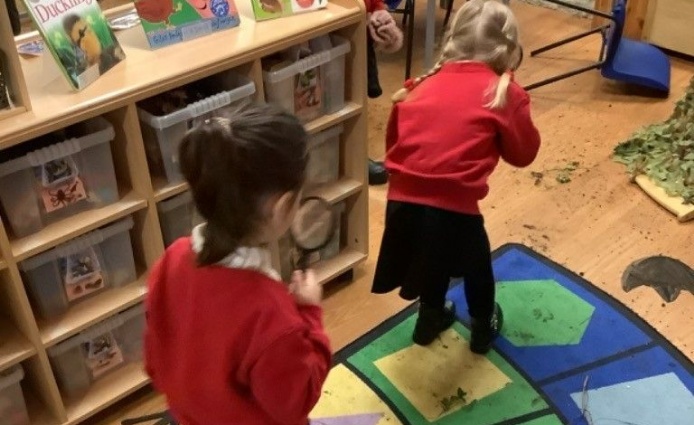 Reception class had a shock this week when they discovered their classroom had been destroyed by dinosaurs! They followed the clues, tracking footprints to discover what had caused the mess.
The dinosaurs came back and the children got the chance to touch a dinosaur, more information to follow...