World Bee Day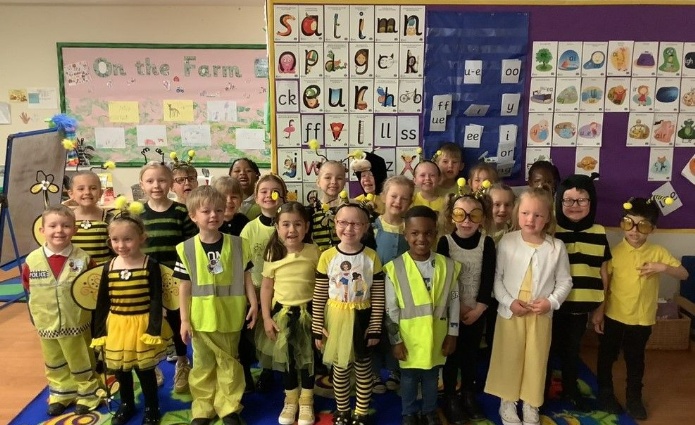 Reception looked fantastic all dressed up to celebrate World Bee Day.
They were busy bees making bee relating crafts developing their fine motor skills. The children made collage flowers using bright colours, cut and stick bees and developed their maths knowledge when making honey sandwiches.
World Bee Day is observed on 20 May each year to draw attention to the essential role bees and other pollinators play in keeping people and the planet healthy.