1. Monday 4th May 2020
Happy Monday everyone! Start of a wonderful new week where hopefully the weather is a little brighter!
Now... I am not a fan of Star Wars, but I do love a good pun so....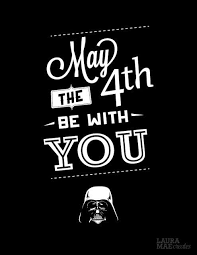 Please don't forget to email in your poetry entries and I will pass them to Mrs Everton. Mrs Tilson has sent out lyrics for you to learn to try to put a whole school video together and I still want to be a nosy Rosie about anything and everything you have been doing!
Have a safe week!
Miss Morpeth