Insight into the classroom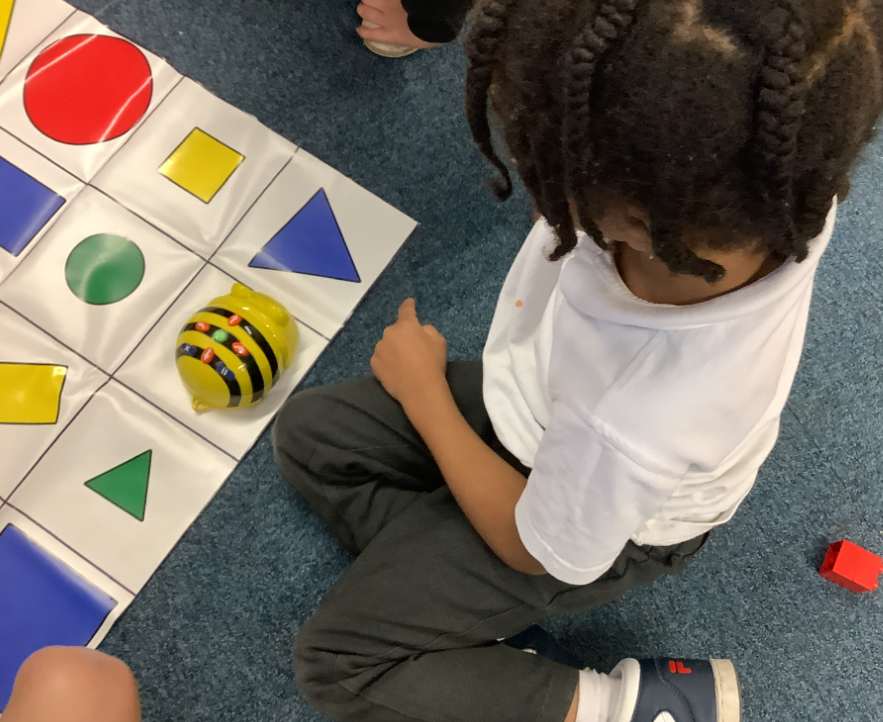 Year 1 exploring programming using Beebots
Year 2 using Busythings program to make representations of London.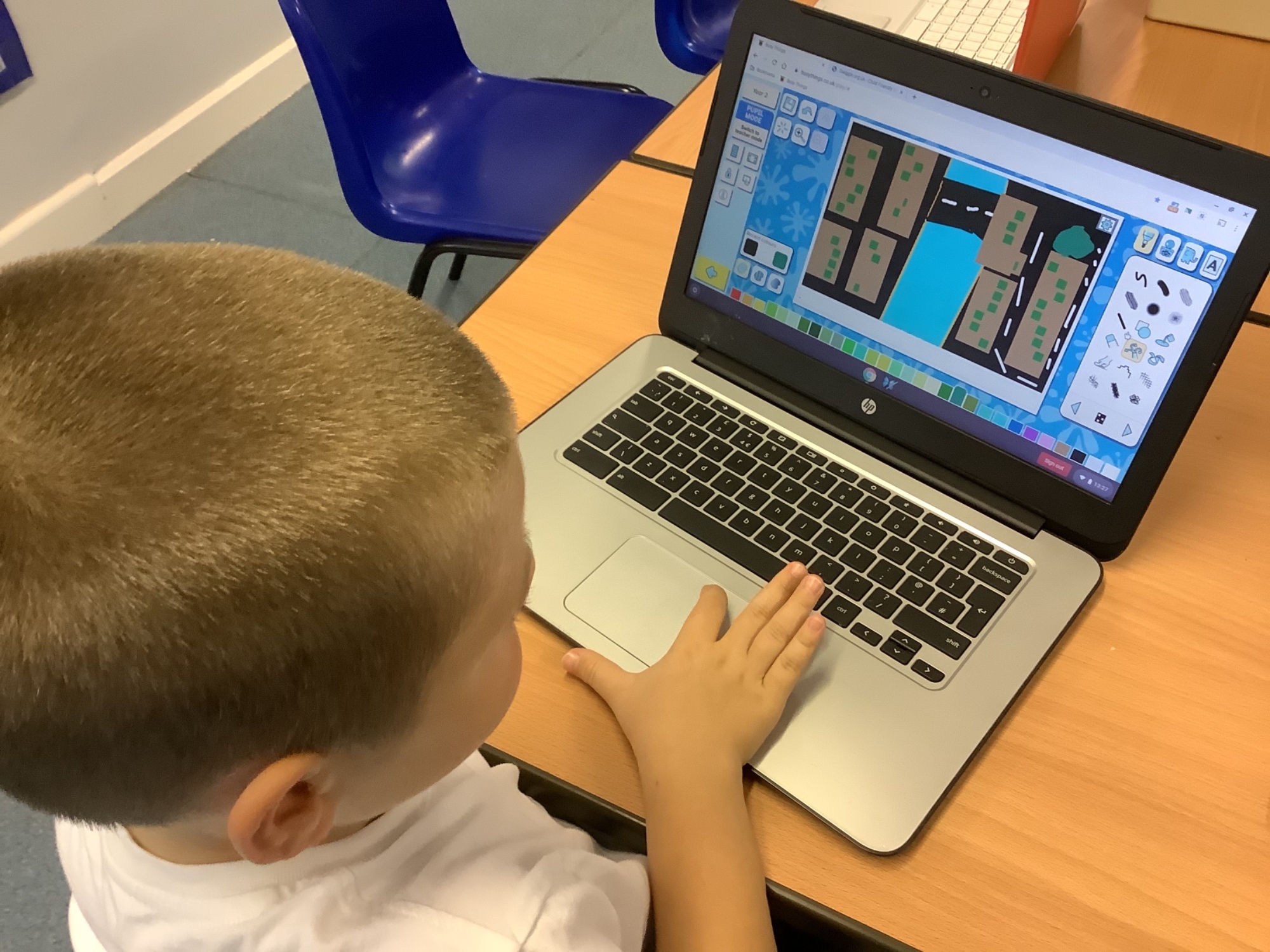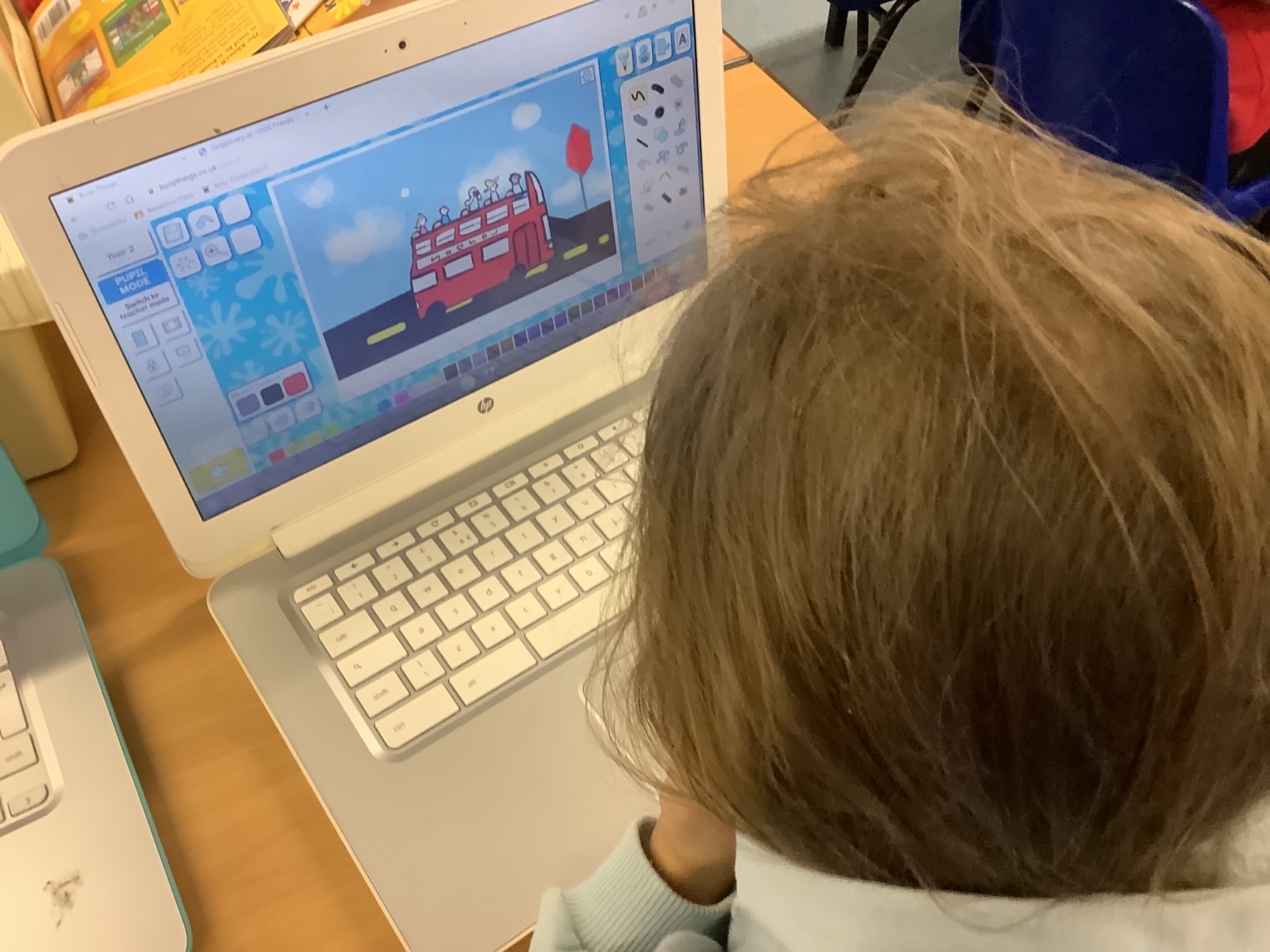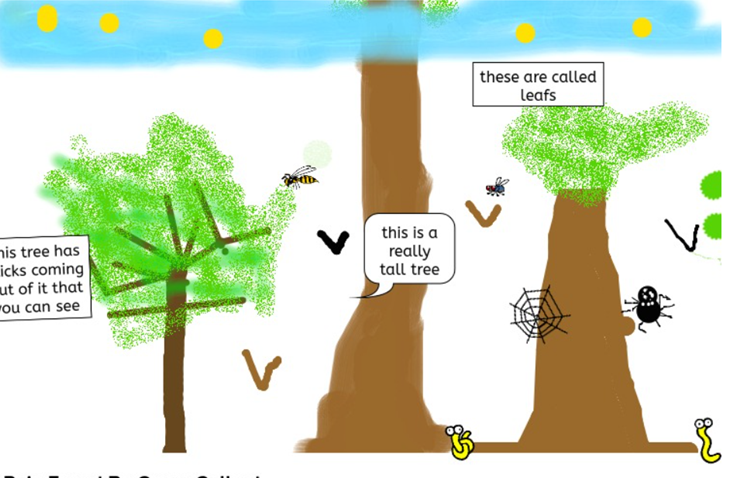 Year 2 using Busythings program to record learning about a Rain Forest.
Year 3 using our Transfrom Project iPads to use Scratch to create music.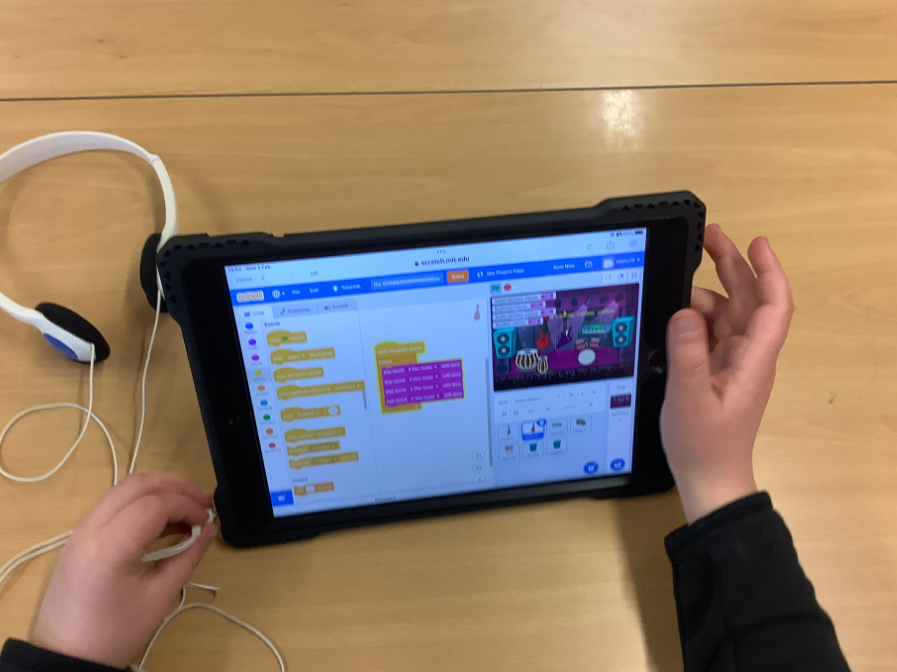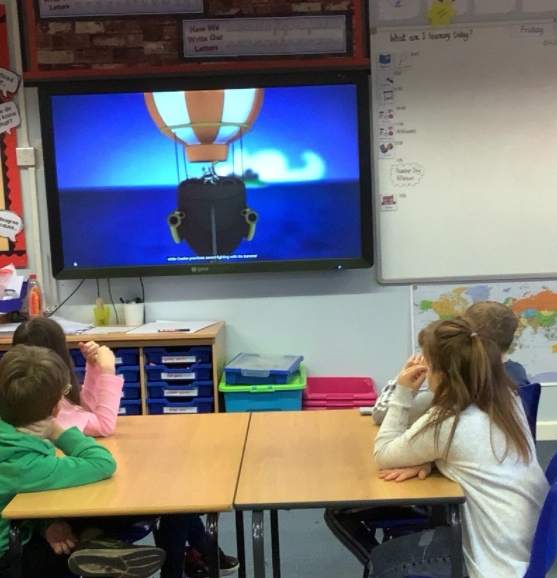 Watching Kara and Winston to learn Smart Rules for Online Safety.
Year 4 using Scratch to work on repetition in shapes programming.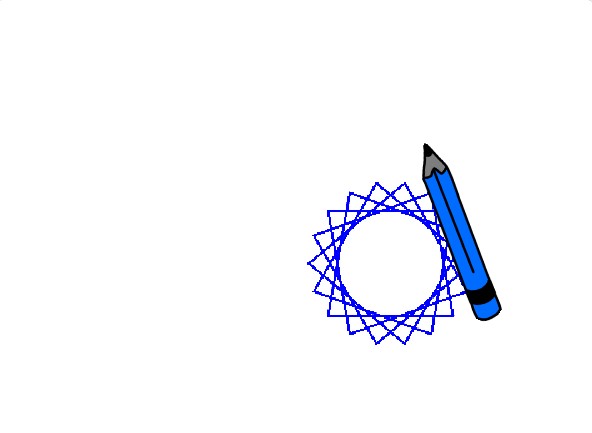 Year 5 Making Podcasts about Ernest Shackleton as part of their topic work on Frozen Kingdom.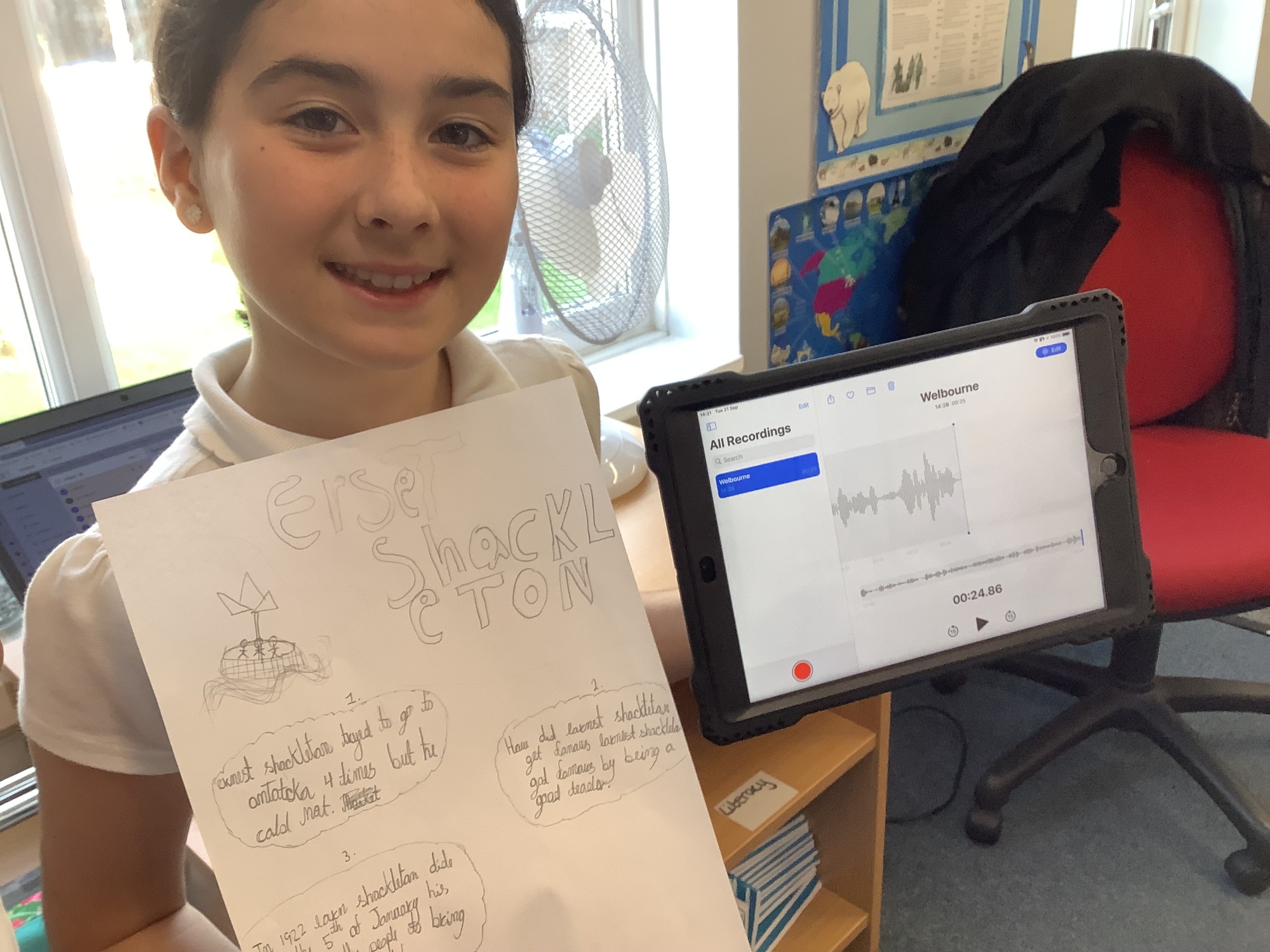 Year 5 Digital Art using the program Showbie.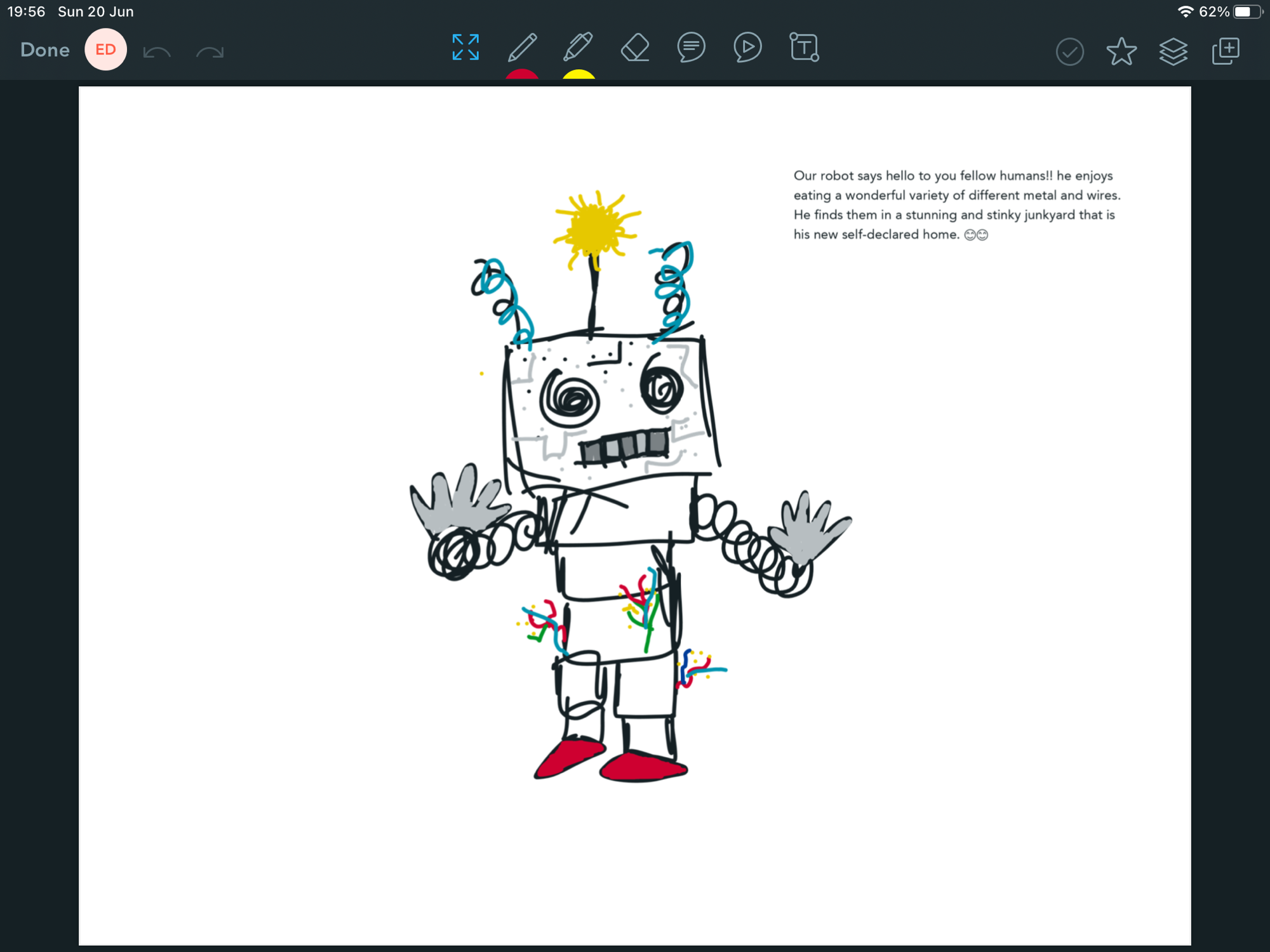 Year 6 Research work for their topic Frozen Kingdom and using TinkerCad to create 3D models.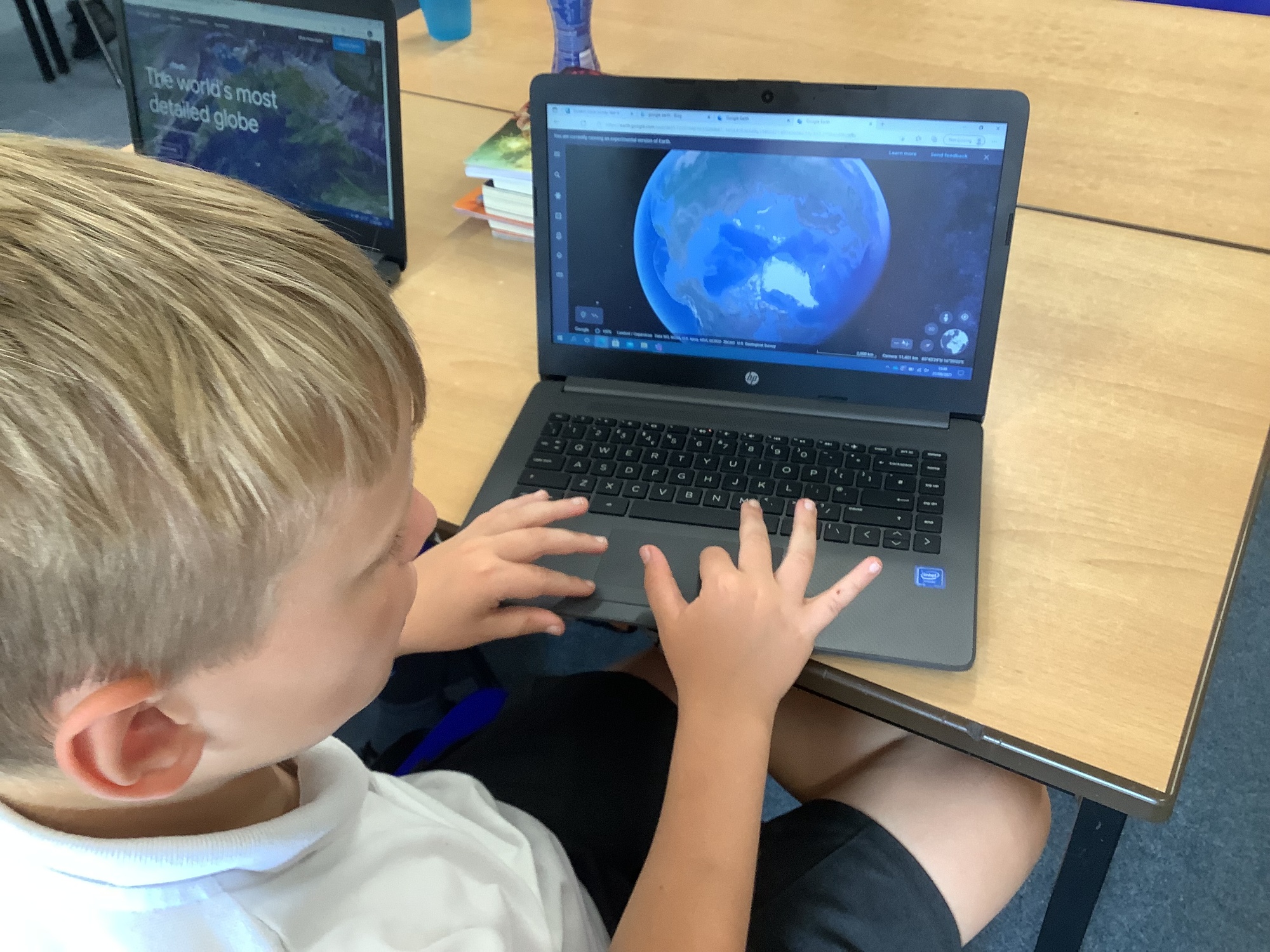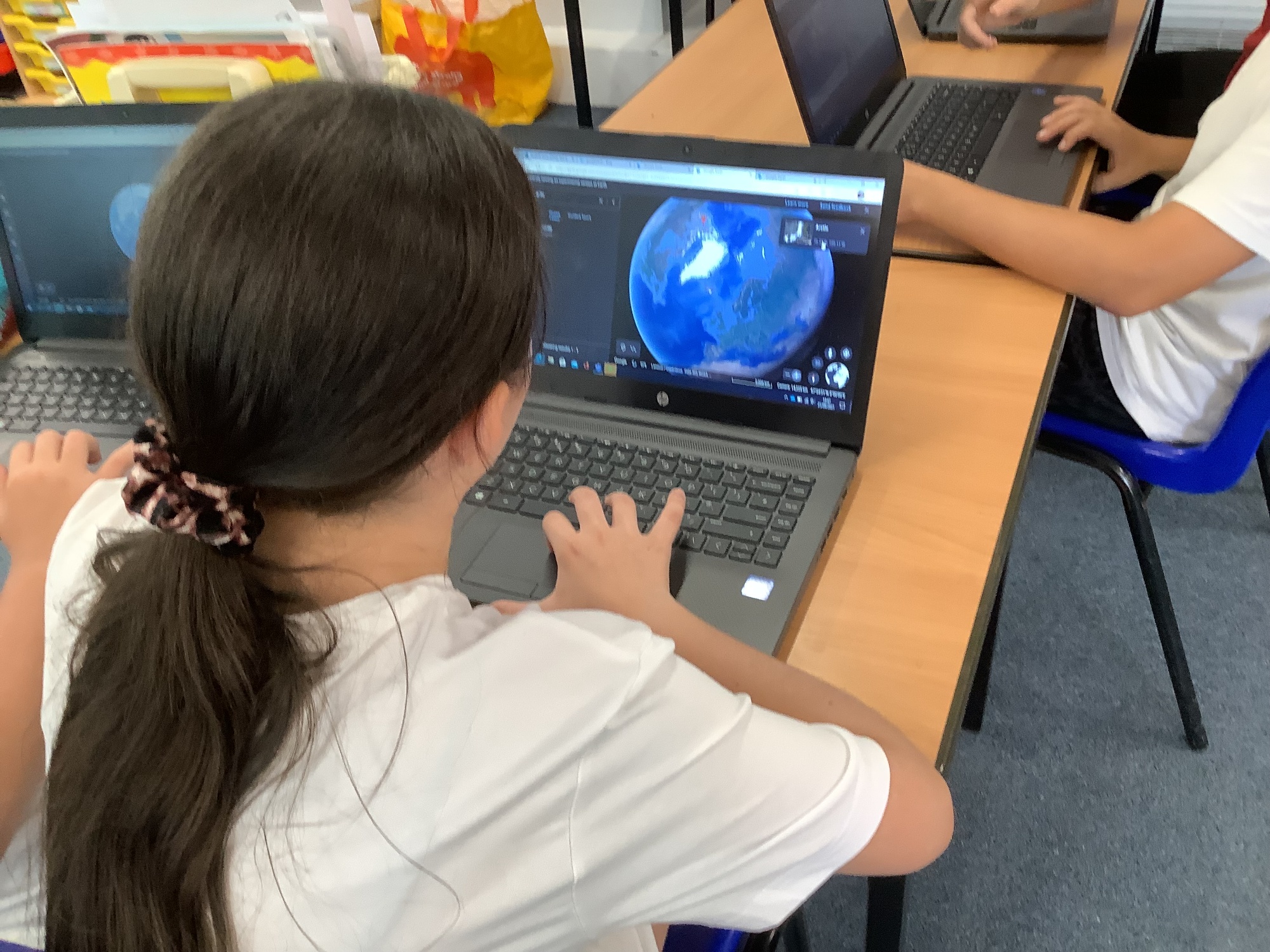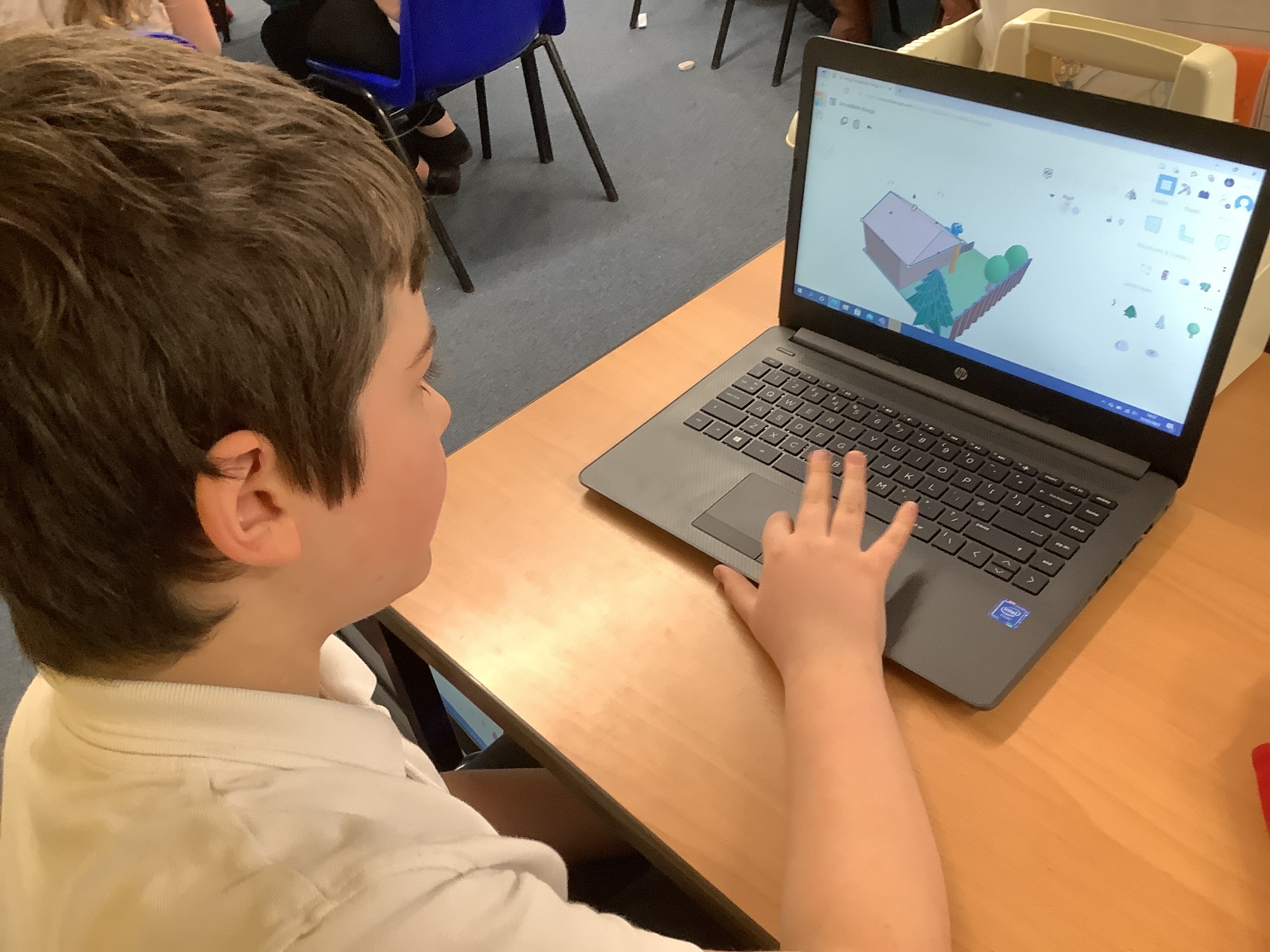 Using a green screen and iPad to visit places