School Uniform
GIRLS
Grey / black skirt or trousers
White polo shirt
Red and white dress (summer months)
Red jumper/cardigan - with an iron-on badge
Black school shoes
BOYS
Grey / black trousers
White polo shirt
Red jumper - with an iron-on badge
Black school shoes
Please, can you ensure your child's name is in all clothing as it is so much easier to return to the child if it is misplaced.
Iron-on badges can be purchased from the school office.
The children will also need a book bag (available to order) as all letters and reading books are put in the bags ready to take home each day.
PE KIT
White t-shirt and black shorts. These are commonly available at most supermarkets including Asda and Tesco.
Please, no football strips.
The children take part in outdoor games and for this, they will need trainers and long joggers especially in the winter.
Swimming Kit
Boys must wear trunks or swimming shorts that are above the knee - Bermuda shorts are not allowed at the swimming pool
( Pools health and safety policy)
Girls must wear full swimming costume – bikinis are not allowed.
Please make sure all swimming equipment is in a plastic bag and not expensive sports bags as we cannot take responsibility for these items at the pool.
All jewellery to be removed before attending school on swimming days.
Please make sure all long hair is tied back.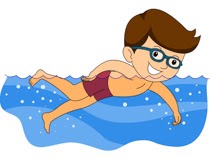 Jewellery and Valuables
The wearing of jewellery other than watches and stud earrings is NOT permitted in school, although it is accepted that some children may wear some items for religious or cultural reasons.
In the interest of safety, children should remove ALL jewellery when participating in PE.
Children are not permitted to enter the swimming pool with any jewellery.
(This is LA Health and Safety Policy).
Valuables to include expensive toys should not be brought to school.