Special Educational Needs Policy and Information Report
The Local Authority is committed to all pupils, regardless of their specific needs, making the best progress possible in their educational setting, which, wherever possible and with the agreement of the family, will be a mainstream setting.
All Peterborough schools have a similar approach to meeting the needs of pupils with special educational needs and disabilities. Schools have access to a range of professional services provided by the local authority which includes the Educational Psychology service, Autism Specialist Teacher Service, Sensory Support Service, Occupational Therapy and Speech and Language Therapy Services.
Please click the link at the bottom of the page to read our SEN Policy and Information report in full.
Below you will find some general information about the different approaches, interventions and professionals who may be involved when children present with special educational needs.
Please also see our class pages to find out more about our ASD Hubs and Centre of expertise in Autism.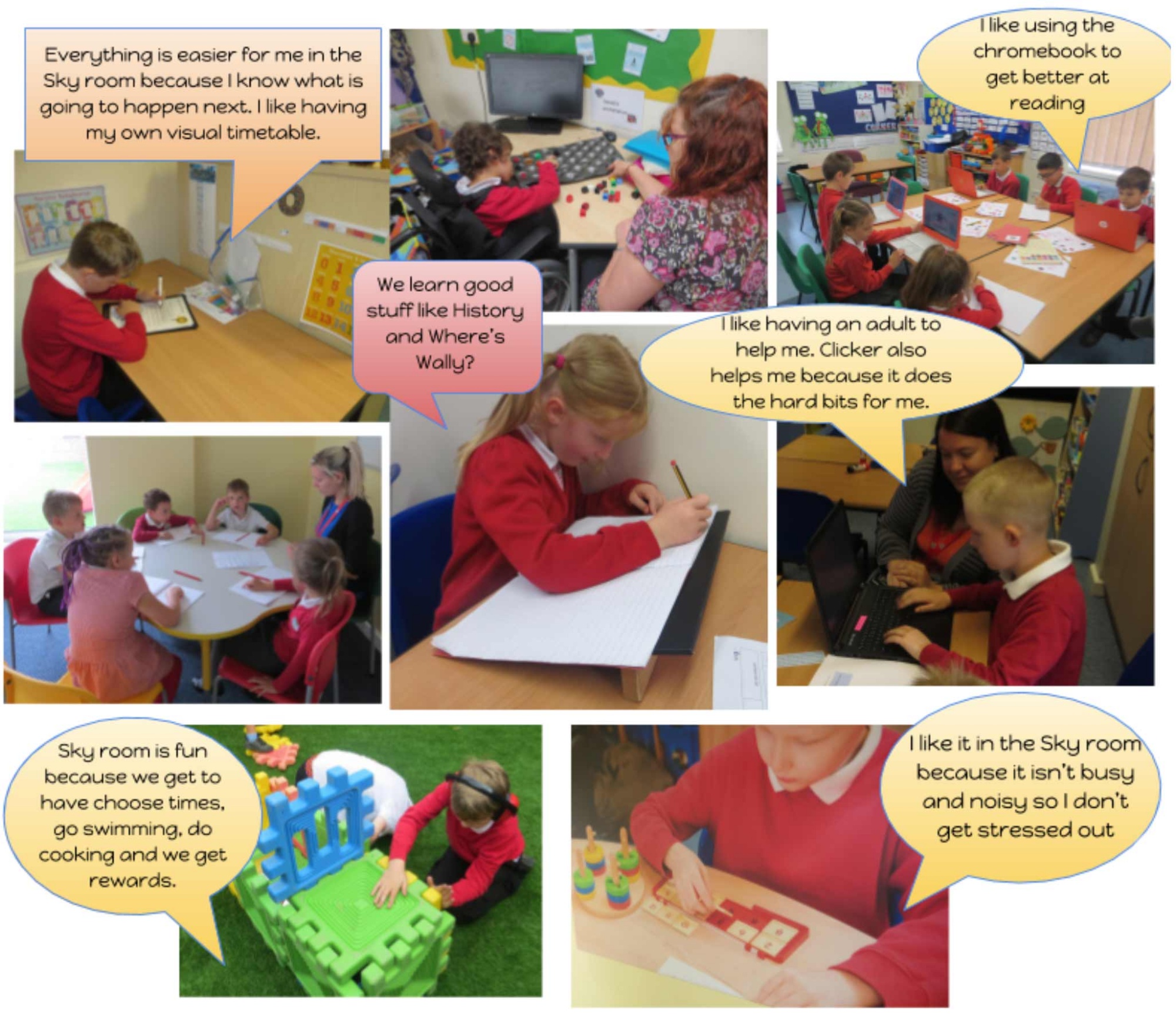 SEN Provision at Welbourne Primary Academy
EHC Plan
· TA support
· Targeted intervention programmes
· Close liaison with outside professionals
· Annual Review meetings with Local Authority
SEN Support
· Precision Teaching
· 1:1 support from TA
· Targeted intervention programmes
· New Ark Support Service
· Support from outside agencies / professionals such as: Occupational therapist
· Speech and language therapist
· Educational Psychologist
· Child and Adolescent mental health services
· Physiotherapist
· Support for Learning
· Behaviour Panel
Early Action
· Phonics interventions
· Nurture group
· Sensory circuits
· Pastoral support
· Spelling interventions
· Handwriting programmes
· Reading groups
· Booster groups
· TA support
Quality First Teaching
· Power Teaching and Learning
· Ability groups
· Differentiation by support, task and outcome
· TA support
· Access to aides such as:
· Ear defenders
· Sit'n'move cushions
· Pencil grips
· Coloured overlays
· Writing slopes
· Visual timetables
· Visual prompts and reminders
· Word walls